Shop by:
Your results are being filtered by:
Category -> TRIGGERS - STANDARD
Remove Filters
Grayguns Enhanced Leverage System ELS - Sig Sauer P Series
The Grayguns proprietary enhanced leverage geometry reduces pull weight approximately 25 percent without compromising reliability or factory safety values. The trigger is dual-adjustable for pre and over-travel, which is what you'd expect from the Industry Leader, GGI.
Each Grayguns enhanced-geometry trigger bar is micro polished for superior smoothness and perfectly timed function.
The trigger kit is engineered to provide several key benefits:
Reduces the pull weight of double and single action without the need for spring replacements.
Reduced over-travel
Reduced pre-travel
Maintains all factory safety functions.
The kit is 100 percent American made from precision machined heat treated tool steel.
100% American made from precision machined heat treated tool steel, then hand finished and treated with tungsten DLC for unlimited service life.
This kit is compatible with P226/229/228 pistols that have the larger DAK-capable frame window cut.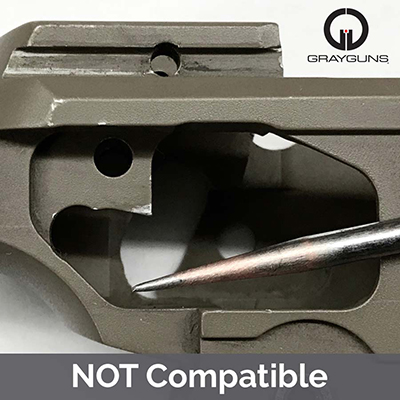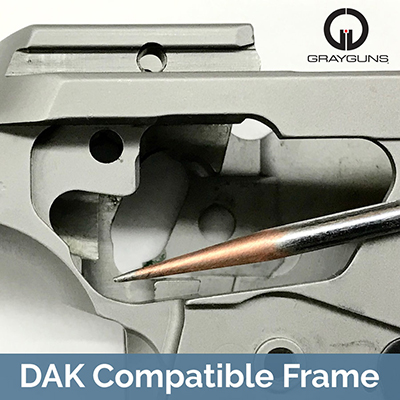 This can only be purchased as a complete system and REQUIRES the trigger AND the trigger bar in order to function.
SYS-ELS-STA-DAK
In stock
$159.00
Sig Sauer Trigger Group, P365
Sig Sauer Trigger Group. Includes Trigger, Trigger Bar, Disconnector, Trigger Bar Spring and Trigger Pin, compatible with Sig Sauer P365.
KIT-365-TRIGGER-GROUP
Out of stock