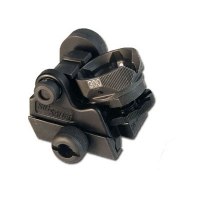 Shop by:
Sig Sauer 556 Parts Kit - SIG556 Classic Swiss Style
Sig Sauer factory parts kit for the Classic Model 556 rifle with the new style trigger casing. Extremely rare parts kit for 556 rifles. When they are gone, they are gone.
Firing Pin

Firing Spring

(2) Take Down Pin Plunger

(2) Take Down Plunger Spring

Recoil Spring

(2) Spring Pins

Support Washer
Sig 556 Rifle Accessories
The right Sig 556 Rifle Accessories make your time in the field or on the range more effective, efficient, and rewarding. The most versatile and popular accessories for the Sig 500 series abound on our site, and many of these stand up to extreme conditions! You're sure to discover extras you really want, such as a polymer handguard set and mounting kit in our Sig 556 rifle accessories. Then there are the rifle sight choices! Take a look at the aftermarket sight sets for your Sig 556 from leading edge manufacturers that feature diopter designs and adjustment options for range, windage and elevation. We also offer the Sig Sauer 556 sights you mount easily on Picatinny Rails, adjustable rear sights, a hooded front sight assembly, and state-of-the-art Sig red dot sights. Visit our comprehensive gun sight selection for additional aftermarket options from industry frontrunners.
Sig Sauer 566 Parts Support the High Performance Experience
Form and function come together in exceptional Sig firearms. So repair and upgrade your rifle with Sig Sauer 556 Parts. Be ready for repairs with Sig Sauer parts kits containing some of the most requested parts for the SIG 556, such as firing pins and recoil springs. While ordering your kit, you may want to purchase high impact polymer magazines and magazine connectors. Super strength materials and stay-tough manufacturing highlight many of the parts and accessories. Take the Sig Sauer 556 quad rail tactical forend assembly. Robust aluminum comes with a hard coat anodized finish in this part. When time is of the essence, a sturdy push pin, which lets you separate upper and lower receivers without tools, is another innovative addition. Our comprehensive collection of Sig Sauer 556 parts and accessories supports your high performance experiences.