Shop by:
Your results are being filtered by:
Finish -> Anti-Friction Coating
Remove Filters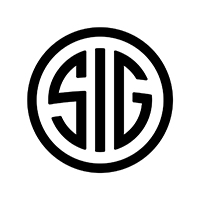 SIG SAUER P250/P320 Full Size .40/.357 10rd magazine
Factory 10RD magazines for your Full Size SIG SAUER P250 and P320 chambered in .40 S&W or .357 SIG. High quality steel construction and finished with an advanced anti-friction coating.
MAG-MOD-F-43-10
In stock
$49.95
Sig Sauer SIGPRO 2022/2009 9mm 17RD Magazine
Brand new, factory original Sig Sauer 17 round extended capacity magazine for the SIG SAUER SP2022 and SP2009 chambered in 9mm. Features a high quality Anti-Friction coated finish. Made in Italy.
MAG-2022-9-17
In stock
$49.95