Shop by:
Your results are being filtered by:
Remove Filters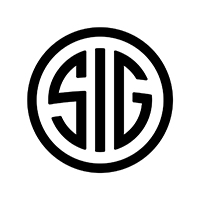 Sig Sauer P220 Equinox Elite 45ACP, DA/SA
The SIG Custom Works team is once again paying homage to the Equinox Series with a new line of Elite Series pistols. Featuring the unique Equinox slide design and contrasting nickel-plated controls paired with a black Hogue SL G-10 grip, Xray3 Day/Night sights, and an SRT trigger, with the Elite Series, extended beavertail the new Equinox Elite series blends classic styling with modern performance. Ships with three 8RD magazines.
220R-45-EQ-CW-ELITE
Out of stock
Sig Sauer MODX-45 Suppressor - 45ACP
Sig's MODX-45 features a user configurable modular baffle design. It has titanium construction with an unique exterior design which doubles as a wrench flats. Included are .578"x28 & M16x1LH threads, and fixed barrel spacer for use with carbines. The MODX-45 also features 21 points of impact adjustment.
Must ship to a U.S. FFL dealer