Shop by:
Your results are being filtered by:
Remove Filters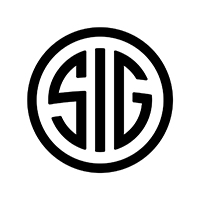 Sig Sauer P322, 22LR, SAO - Manual Safety
The SIG SAUER P322 is a 22 rimfire pistol with class-leading 21 round capacity that offers a low-cost shooting experience in an ergonomic design with incredibly easy takedown for disassembly. It features a stainless-steel frame and a polymer grip with a 1913 rail and integrated magwell. The SAO hammerfired action on the P322 is completely enclosed and the pistol features an alloy slide that is optic ready and compatible with the new ROMEOZero Elite. The high visibility fiber-optic front sight and the fully adjustable fiber-optic rear presents a crisp, easy to see sight picture, while the front and rear cocking serrations ensure effortless slide manipulation. The P322 is suppressor ready and includes a threaded barrel adapter, as well as a flat and curved interchangeable trigger shoe. The P322 features fully ambidextrous controls including manual safety and reversible magazine catch that make it ideal for both right and left-handed shooters. The pistol ships with (2) 20-round magazines and a custom designed magazine loader.
Sig Sauer SRD22X Titanium Suppressor - .22LR
The Sig Sauer SRD22X .22LR Suppressor can be used on both pistols and rifles and features a Grade 9 Titanium outer tube with stainless steel baffles. An inner stainless steel tube enables easy disassembly and cleaning. Due to the durability of its materials, the SRD22X can be used with .22LR pistols or rifles, and pistols or rifles chambered in .17HMR/.17 Mach II and .22 Magnum. The SRD22X comes with a 1/2"x 28tpi and an available M9x.75 rear mount. Specifications are subject to change.
-Length: 5.8 in (147 mm)
-Weight: 5.1 oz (144 g)
-Threads: 1/2-28 tpi