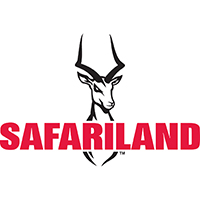 SpeedFeed SF III Tactical Stock Set - Remington 870
The result of over two years of research and development, the SPEEDFEED® III sets an entirely new standard in tactical shotgun stocks. The SPEEDFEED III combines the SPEEDFEED I Magazine Stock and a comfortable pistol grip, making the SPEEDFEED III the most versatile stock on the market.The pistol grip design gives true one-hand control. The magazine tubes store a total of four 2.75" rounds, two on each side. A steel spring in each tube holds rounds securely until needed.The stored shells are instantly available for loading with the flick of a finger. Set includes stock, forend, recoil pad and all of the hardware for assembly.
Safariland Fore End Rail Kit - AR15
The Safariland Fore End Rail Kit quickly attaches a compact three rail system to the fore end of an AR-15 rifle. Can be used for attaching lights, lasers, IR, cameras, bi-pods or forward grips. Features a 45 degree offset on the upper rail mounts to provide clearance for a flashlight without obstructing the front sight.