Shop by:
Your results are being filtered by:
Remove Filters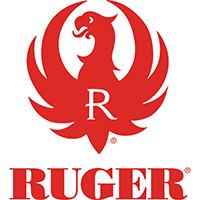 Ruger Security 9 Compact, 9mm - Black
Compact for easy concealment, the Security-9 is designed to fit a variety of available holsters. It features a rugged construction with black oxide, through-hardened alloy steel slide and barrel and high-performance, glass-filled nylon grip frame. Textured grip frame provides a secure and comfortable grip. It also has a precision-machined, hard-coat anodized aluminum chassis with full-length guide rails. Utilizes Ruger's safe, reliable and proven Secure Actionfire-control system that combines a protected internal hammer with a bladed-safety trigger. Internal, Secure Action hammer provides strong ignition force, yet allows for easier slide racking when compared with many striker-fired pistols. Front cocking serrations enable positive slide manipulation. Safety features include integrated trigger safety; neutrally balanced sear with significant engagement and strong spring tension; and hammer catch to help prevent the hammer from contacting the firing pin unless the trigger is pulled.
Ruger MAX-9 Pro Optics Ready 9mm - Black
The Ruger Max-9 is slim, lightweight and compact for personal protection. It's striker-fired with a short, smooth trigger pull, clean break and positive reset. It also features rugged construction with through-hardened alloy steel slide; one-piece, precision-machined fire control chassis; and high-performance, glass-filled nylon grip frame. The slide is optic ready for direct mounting of co-witnessed JPoint and Shield-pattern micro red dot sights. It utilizes tritium fiber optic day/night front sight for high visibility and drift adjustable rear sight. A cold hammer-forged barrel results in ultra-precise rifling that provides exceptional accuracy and longevity. Safety features include integrated trigger safety, manual safety, internal striker blocker and inspection port that allows for visual confirmation of a loaded or empty chamber. NOTE: JPoint & Shield-pattern micro red dots are NOT included. Ships with one 10RD and one 12RD magazine.
Ruger Max-9 9mm 12RD Extended Magazine
This replacement or spare magazine is compatible with your Ruger Max-9. It comes with one flush fit floor plate and one extended floor plate. Made in the USA. NOTE: This mag is NOT compatible with other Ruger 9mm pistols.