Shop by:
Your results are being filtered by:
Remove Filters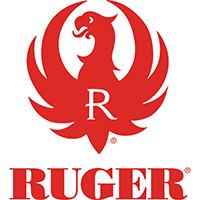 Ruger AR-556 Pistol w/SB Tac Brace
The Ruger AR-556 Pistol features a lower receiver that is fitted with an adjustable SB Tactical SBA3 Pistol Stabilizing Brace to aid in accuracy, the slim 9" handguard is free-floating for accuracy and provides enhanced ergonomics and support. Magpul M-LOK accessory attachment slots along the 3:00, 6:00 and 9:00 positions. Made from aerospace-grade 7075-T6 aluminum forging, the flattop upper receiver includes a forward assist, dust cover and brass deflector. The bolt is machined from 9310 alloy steel and is shot peened and pressure (proof) tested to ensure strength, structural integrity and durability. The twist rate stabilizes bullets from 35 to 77 grains and the 5.56 NATO chamber allows the use of both 5.56 NATO and .223 Rem. ammunition. M4 feed ramps provide improved reliability and the matte black oxide finish reduces glare and provides corrosion resistance. A matte black oxide finish on the exterior of the bolt carrier provides corrosion resistance. A Ruger flash suppressor is provided, and the threaded barrel allows for standard muzzle accessories to be installed. Includes a 30rd Magpul PMAG.
8570
Out of stock
$899.00
Ruger Mini-14 Ranch, 5.56mm
The Mini-14 Ranch rifle offers inherent accuracy and quick repeat shot capability which makes it the favorite of ranchers and outdoorsmen. Its Garand-style action with breechbolt locking system, is a fixed-piston gas system and self-cleaning which gives unparalleled reliability under harsh operating conditions. The steel receiver is drilled and tapped, has a Picatinny rail, and integral scope mounts that provides a stable mounting surface. The Mini-14 Ranch also has a cold hammer-forged barrel and ghost ring adjustable rear and blade front sights. Included are two magazines and scope rings. This model has a 18.5" blued barrel and a hardwood stock.
5801
Out of stock
$899.95