Shop by: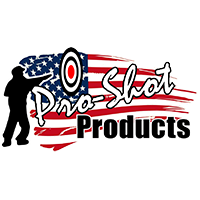 Pro-Shot Bronze Bore Brush 8-32 Thread Pistol .44 Caliber
The Pro-Shot Bronze Bore Brush for .44 caliber handguns is Benchrest Quality. Manufactured from the finest materials from the brass coupling and core, to the bronze bristles. Each brush is made to exacting standards for the specific caliber. This provides for longevity and excellent cleaning ability, even in harsh enviroments and frequent use.
Pro-Shot AR15 Cleaning Link
A great accessory for any AR15 owner! The AR cleaning link separates the upper and lower receiver assemblies, locks them solid, and prevents the receiver from constantly flopping closed for easy cleaning. Link uses the original rear pin and pin hole for attachment during use.