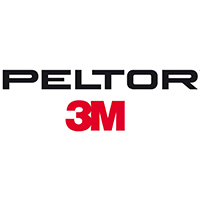 Peltor Tactical Sport Ear Muffs
Featuring over 500 hours of battery life, the Peltor Tactical Sport has numerous user-friendly features that make this a perfect choice for the serious or casual shooter. Loud sounds are suppressed while ambient sounds are enhanced to allow for the shooter to hear more clearly. Features an audio jack for various electronic devices such as cell phones, MP3 players, or dog trackers, interchangeable black and orange ear cup covers, recessed cup to minimize stock interference, and an adjustable, stainless steel padded headband that folds easily to fit in your range bag. NRR 20dB.
Peltor Ultimate 10 Ear Muffs
The Peltor Ultimate 10 is an excellent non-electronic option with a very high NRR rating of 30dB. Pivoting cups and padded headband provide for all day comfort at the range. Excellent for use with large caliber or magnum rounds.