Shop by: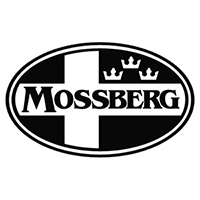 Mossberg Silver Reserve II 12GA. Shotgun, 28" Barrel
Mossberg International Silver Reserve II Over/Under shotguns are packed with refined details traditionally reserved for high-end double guns. These models include features such as corrosion-resistant, chrome-lined chambers and barrels; tang-mounted safety with integrated barrel selector; and dual locking lugs to ensure solid lock-up and long-term reliability. A beautiful, satin-finish select black walnut stock and a silver receiver with wraparound scroll engraving are standard on these models. This Silver Reserve II Field model features shell extractors and vent rib barrels topped with a bead front sight. It includes Mossberg International's Field Set of five chokes.
Mossberg 930 Tactical 12GA. Shotgun, 18.5" Barrel, Synthetic Stock
The 930 platform boasts a reputation as the rugged, dependable autoloader perfect for both hunting and security applications. It features dual gas-vent system, vent rib barrel, quick-empty magazine release button for easy unloading, drilled and tapped receiver, and adjustable drop at comb with stock drop spacer system. The Tactical model is for when every second counts. It features a cylinder bore choke, bead front sight, and matte finish.
Maverick 88 All Purpose Bantam Youth, 20GA, 22"
The Maverick 88 Youth has a 13" LOP, 3" chamber and a 22" vent rib barrel with one (1) Modified choke tube. It has dual extractors and twin action slide bars for positive, non-binding extraction and ejection. All Maverick models include a cross-bolt safety in front of the trigger for speed and convenience. The barrel is compatible with Mossberg 500 model barrels within gauge and capacity. Maverick 88 choke tubes are fully interchangeable with Mossberg Accu-Choke tubes. The Maverick 88 is capable of firing lead, steel or other non-toxic loads. The Maverick 88 Youth features a blued metal finish and durable black synthetic stock and forearm. A cable lock included.