Shop by: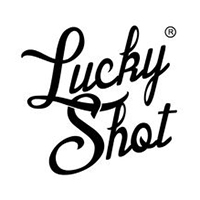 LuckyShot 9mm Nickel Bullet Ear Plugs
Authentic 9mm Nickel casings that look great and provide excellent hearing protection! Includes small carrying case, fits perfectly in your pack and keeps the plugs safe and dust free!
LuckyShot 50 BMG Bottle Opener
Made from a 50 BMG brass casing, the Bullet Bottle Opener measures approximately 5.5" in length and can be used to open any type of capped bottle. An excellent gift idea for a bachelor party, Father's Day or any other holiday. Does not contain any active powder or primers.