Shop by:
Your results are being filtered by:
Remove Filters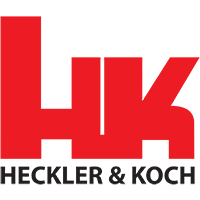 Heckler and Koch MR556 Competition AR15 Rifle
A direct descendent of the HK416, the MR556 is a semi-automatic rifle developed by Heckler & Koch as a premium level commercial/civilian firearm with match rifle capability. Like the HK416, the MR556 is a major product improvement over conventional AR-type carbines and rifles. The Heckler & Koch MR556 uses the HK proprietary gas piston operating system, employing a piston and a solid operating pusher rod in place of the gas tube normally found in AR15/M16/M4-style firearms. This method of operation virtually eliminates malfunctions that are common to direct impingement gas systems since hot carbon fouling and waste gases do not enter the receiver area. This is the same key feature critical to the success of the HK416 rifles used by leading military and law enforcement customers. The MR556 Competition model features input from competitive shooters and is designed for enhanced performance in a competitive or duty environment. Features a 14" Modular keymod rail system, lightweight Magpul CTR stock, muzzle brake, oversized, extended magazine release, extended charging handle, two stage trigger, and cold hammer forged 16.5" barrel.


Heckler and Koch MR556A1 Rifle MLOK
A direct descendant of the world-famous HK416, the MR556A1 is the commercial carbine from the same DNA. It offers the battlefield-proven reliability, durability and precision you would expect from a rifle that bears the name Heckler & Koch. The MR556A1 is assembled in the USA using US and German-made components and uses many of the same parts and assemblies developed for the HK416.
Like the HK416, the MR556A1 uses a proprietary HK short-stroke gas piston in place of the direct-gas-impingement system found on lesser AR15-style rifles that propels exhaust gas into the upper receiver to operate the action. In the "closed" HK piston system, exhaust gasses never enter the receiver, which means the HK runs cooler, cleaner and more reliably.
The MR556A1's barrel is cold hammer forged from the highest quality cannon-grade steel. It has a 1 in 7" twist and a taper-bore configuration, with a slightly smaller diameter at the muzzle for improved accuracy and velocity. And while the material and cold hammer forging process themselves greatly enhance durability, HK's processes include many additional steps not taken by other manufacturers to produce superior accuracy and service life, ensuring performance well beyond "mil-spec."

Ships in HK soft case with one 30-round magazine.