Grayguns EDC Enhanced Daily Carry Trigger Kit - Sig Sauer P Series
GRAYGUNS EDC - Enhanced Daily Carry

The next Innovation from GGI, the Enhanced Daily Carry system yields reduced trigger pull weights with dramatically improved pull characteristics in the SIG SAUER Classic P-Series DA/SA pistols. This system consists of our new SOT (Straight Optimized Trigger) mated to a enhanced trigger bar. In addition, multiple drop-in options will be available to tune your action for your specific need.

Technical Specs

The SOT trigger face contour provides unequalled double-action feel and optimal 90 degree single action break angle with desireable straight-face control. Grayguns proprietary enhanced leverage geometry reduces pull weight approximately 25% without compromising reliability or factory safety values. The SOT is dual-adjustable for free and over-travel, the Grayguns standard. Each GGI enhanced geometry trigger bar is micro polished for superior smoothness and perfectly timed function.

These parts have been engineered to provide several key benefits:
Reduces the pull weight of double and single action without the need for spring replacements.
Reduced Overtravel.
Reduced Pre-travel.
Maintains all factory safety functions.
100% American made from precision machined heat treated tool steel, then hand finished and treated with tungsten DLC for unlimited service life.
This kit is compatible with P226/229/228 pistols that have the larger DAK-capable frame window cut.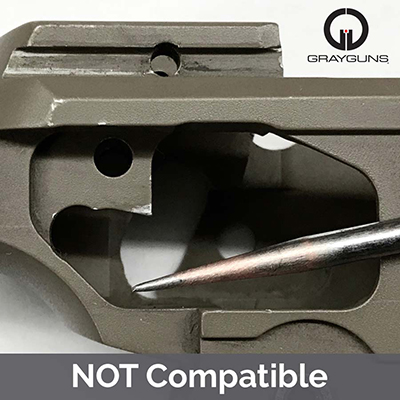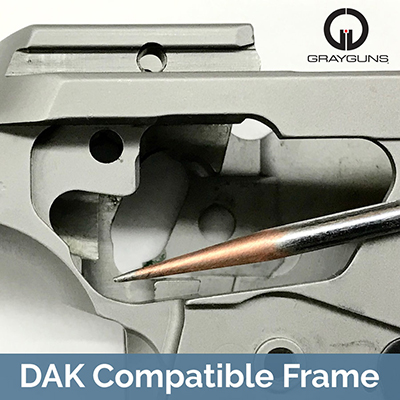 This can only be purchased as a complete system and REQUIRES the trigger AND the trigger bar in order to function. We also recommend the Grayguns 19 lb Mainspring to fully optimize this trigger system.
2 Most recent customer reviews...
Andrew Jones
Mar 16, 2019
Improved the trigger pull and dropped the weight about half a pound in single. Double still maxes out my pull gauge, but feels better. The physical from of the trigger itself is really nice too. Adjustment are tight, so I don't worry that they will move with recoil. Overall a good worthwhile upgrade.