Shop by:
Your results are being filtered by:
Remove Filters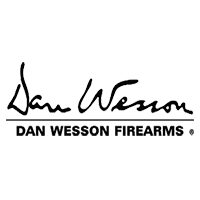 Dan Wesson 715 Pistol Pack, 4", 6", 8" Barrels, .357 Magnum, Stainless Steel
Dan Wesson 715 Pistol Pack chambered in .357 Magnum. Ships with the following Barrels 4", 6", 8" The 715 is as it was before – designed and built to be the most accurate, rugged and versatile revolver on the market. The double action trigger is short and relatively light, while the single action is light and crisp. The target-like SA trigger pull made the Dan Wesson revolver a favorite among competitors and hunters, and the tradition continues in the 715.
Barrel assemblies and grips are easily swapped by the shooter, and the 715 accepts grips and barrel/shroud assemblies from 15-2 model and newer revolvers.