Shop by: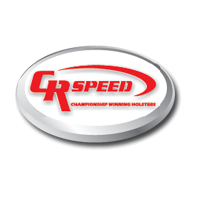 CR Speed WSM II Glock 9/40 Holster, Red, RH
The WSM 2 is the result of refinements in the previous CR Speed Holsters. The World Shoot Model 2 offers the sport shooter simple adjustments for an exact fit for most Production Division, Open Division and Limited Division pistols. The CNC machined, anodized aluminum Versa-Hanger will fit 1.5" belt loops and provides for a secure mount, yet exceptionally fast draw. This high performance holster is fully adjustable to provide you the best cant and draw angle to suit your personal needs. Will fit Glock 9mm and .40S&W models. Red Holster.
WSMII-G-RED
In stock
$129.95
CR Speed Rescomp Super Hi-Torque Belt - 32"
The CR Speed Hi Torque Belt provides a very secure system for your competition gear. With the inner belt going through your belt loops and the outer belt with your firearm and mag pouches mounted, you can take your gear off and put it back on quickly. This system provides easy repetition of the location of your gear, which is very important. Everything should be in the same position everytime. Order one size up from your waist size. This belt is 32" not including the fold over velcro strapping.
CR-HT-BELT-32
In stock
$39.95
CR Speed +1 Magazine Shoe
The CR Speed +1 Mag Shoe fits STI, Para Ordnance and Bul M5 double stack magazines. Adds an extra round. For IPSC Standard Division. Aluminum construction.
+1MAGSHOE
In stock
$24.95