Shop by:
Your results are being filtered by:
Remove Filters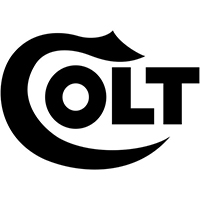 Colt CR6920 Enhanced Patrol Rifle - .223/5.56
The Colt Enhanced Patrol Rifle (EPR) is the next evolution in the world's most dependable, thoroughly field-tested patrol rifle. Featuring an extended handguard that accepts modular rail segments for mounting a wide variety of pro-grade optics, lighting, and ergonomics-enhancing accessories, as well as the highly durable Magpul MBUS Pro Series front and rear back up sights and B5 Bravo buttstock. The Colt EPR reestablishes the Colt AR-15 as the finest tool for local, regional, and national law enforcement agencies.
Colt CR6940 Mono Carbine - .223/5.56mm
The advantage of the CR6940 is unmatched. The CR6940 displays fresh ingenuity with Mil-Spec hammer and trigger pivot pins, a Magpul MBUS iron sight and a folding front sight for enhanced optical solutions, a straight gas tube and a removable lower rail which provides modularity for under mounting accessories. The patented one-piece monolithic upper receiver incorporates a continuous Mil-Spec rail from the rear of the upper receiver to the front sight. This feature affords unmatched repeatability for mounting optical systems, not found with separate handguard rail systems. Designed with accuracy in mind, its true free-floating barrel provides the enhanced accuracy necessary for long-range acquisition capability.


Colt CR6920MPS-B Carbine - .223/5.56
This Semi-Automatic Colt Carbine is the standard by which all Modern Sporting Rifles and Law Enforcement Carbines are judged. It features a fixed A2 front sight and Magpul MBUS rear sight, a barrel with grenade launcher cutout, dual heatshield handguards, flat top upper receiver, and buttstock which define this modern classic..
CR6920MPS-B
In stock
$1229.95