Shop by:
Your results are being filtered by:
Remove Filters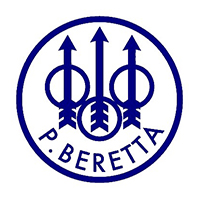 Beretta 92G Elite Compact LTT
The Beretta 92 Elite LTT Compact, built in partnership with Ernest Langdon of Langdon Tactical, is the 'Ultimate 92 CarryPackage', incorporating many features including a special Vertec/M9A3 style slide with forward cocking serrations, fiber optic front sight, blacked out rear sight, G style decocker, beveled sharp edges, a spurless hammer, and a compact M9A1 style Frame that Beretta shooters have always loved. Equipped with a 4.25" Barrel, DA/SA action and ships in hard case with three 15rd magazines.
Beretta 92G Elite LTT
The Elite LTT Features include a Vertec/M9A3 Slide with front cocking serrations, a dovetail fiber optic front sight with a square notch rear sight, a stainless 4.7 inch barrel with target crown, solid steel guide rod and a beveled rear slide. The frame is built on a M9A1 frame with checkering on front and back strap, a beveled magazine well with no lanyard loop. It includes the exclusive radiused trigger guard and rear slide rail, the ultra thin VZ/LTT G10 grips with stainless steel trigger and hex head grip screws. It comes equipped with an over-sized magazine release button, a D Model Hammer Spring and skeletonized lightweight hammer. The gun ships with three 15 magazines.