Shop by: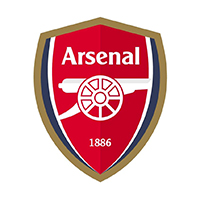 Arsenal AK47 7.62x39 Magazine, Polymer
AK-47 magazine for 7.62x39 rifles in waffle pattern style. Original Bulgarian Circle 10 pattern magazine with reinforced feed lips that increase strength and durability. Wear resistant lugs are machined to factory specs to guarantee perfect fit and function..
Arsenal SAM7R 7.62X39mm 16" Rifle
The Bulgarian made SAM7R-61 combines high quality features and machining that will provide decades of dependable and accurate service. Each SAM7R receiver is milled from a hot-die hammer forged receiver blank by the Arsenal Co. of Bulgaria. Other milled-receiver AKs are machined from bar stock, but Arsenal's hot-die hammer forging produces stronger and finer-grained steel. Internal voids and cooling deformations are eliminated by the 5-ton hammer forging process. Each forged receiver blank requires over 5.5 hours of milling before assembly. While time intensive, this attention to detail delivers a receiver of unequalled strength, precision, and durability. Features include a precision milled receiver, chrome lined hammer forged barrel, muzzle brake, black polymer furniture, intermediate length buttstock, and scope rail. Comes with one 10RD magazine, sling, oil bottle, and cleaning kit.
Arsenal SAM7SF-84E 7.62X39mm 16" Rifle
The SAM7SF-84E is a Bulgarian-made SAM7SF. Featuring Arsenals exclusive milled and forged receiver; the Enhanced Fire Control Group (FCG) for AK and RPK based rifles with stamped receivers; FIME's Enhanced FCG includes a single-hook trigger, hammer, disconnector, disconnector springs; chrome lined hammer forged barrel; 24x1.5mm muzzle right hand threads, muzzle brake; bayonet and accessory lugs; right-side folding tubular buttstock; black polymer pistol grip and handguards. Includes side-mounted scope rail, sectional cleaning rod, one 10rd magazine, sling, oil bottle and cleaning kit.