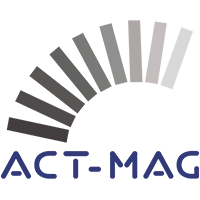 Buy only high quality magazines and ammunition feeding devices for your firearms. ACT-MAG is made in Italy using state-of-the-art production methods to bring to you the best in the industry. ACT-MAG magazines are used by many gun makers for OEM magazines. These mags are well known in the 1911 industry as well as Sig Sauer, Beretta, and more. Choose from nickle finish or blued finish which is offered with many of their magazines as an option. If you want high quality, long lasting and reliable gun magazines, check out ACT-MAG!
ACT-MAG Taurus PT92, PT99, 9mm 17rd magazine - BLUE
These FLUSH FIT 17RD Taurus magazines are of the same high quality you have come to expect from ACT-MAG. Guaranteed to function reliably! Fit the Taurus PT92, PT99. Made in Italy.
TB92B-9-17
Out of stock
$16.95
ACT-MAG Taurus PT92, PT99, 9mm 15rd magazine - BLUE
These FLUSH FIT 15RD Taurus magazines are of the same high quality you have come to expect from ACT-MAG. Guaranteed to function reliably! Fit the Taurus PT92, PT99. Made in Italy
TB92B-9-15
In stock
$16.95