Latest News and Information
more...
The Custom 1911. What features do you need or want in a good, reliable 1911 pistol? Watch this video of Bill Wilson of Wilson Combat and Ken Hackathorn discuss their preferences and the battle we all have as we get older, sights that we can see.
Browse our complete line of Wilsom Combat handguns.
https://www.topgunsupply.com/firearms/handguns/wilson-combat.html
---
The P365XL should be hitting the shelves within the next couple of weeks! This latest version of the ridiculously popular pistol has many upgraded features. Although slightly bigger with a longer (3.7") barrel, slide and grip, The P365XL is still a compact firearm with a 12 round flush fit standard capacity with the option to use the 15 round magazine! That will provide 15+1 capacity in a small package!
Other features include an upgraded flat trigger with a 90 degree break, a removable optics plate on the slide as well as the standard XRAY3 sights. The removable plate gives P365XL owners to mount a ROMEO reflex sight and possibly many other optics.
This Sig Sauer P365 XL version is sure to be a hit and will start out with limited availability, not unlike the entire P365 product line.
Stay tuned! https://www.topgunsupply.com/sig-sauer-p365xl-9mm-night-sights-nitron-micro-compact.html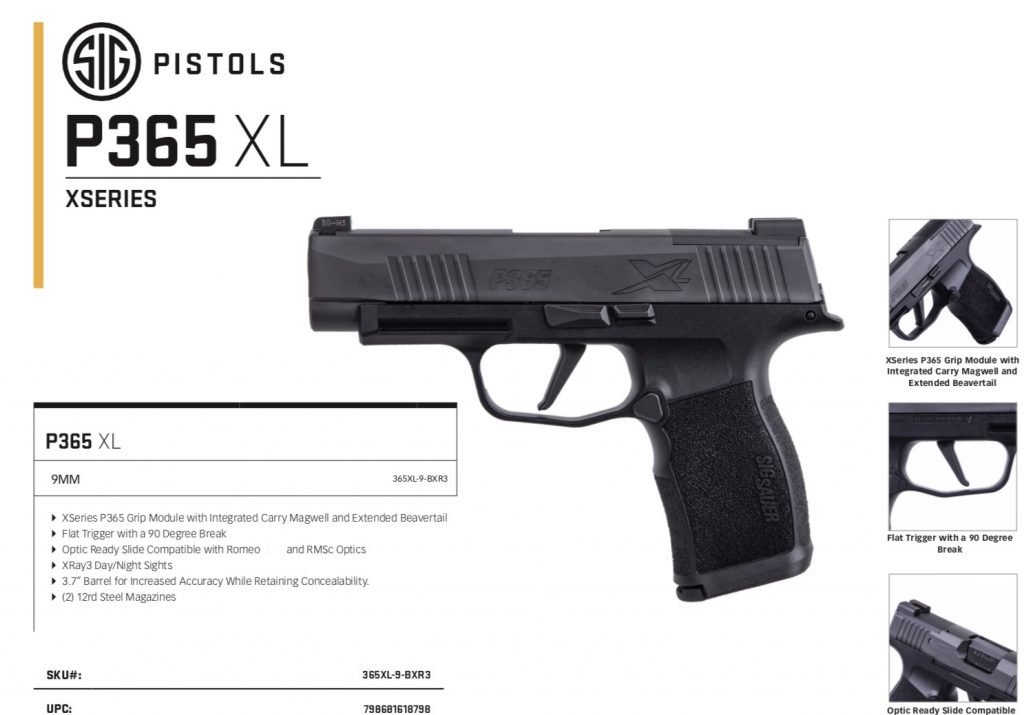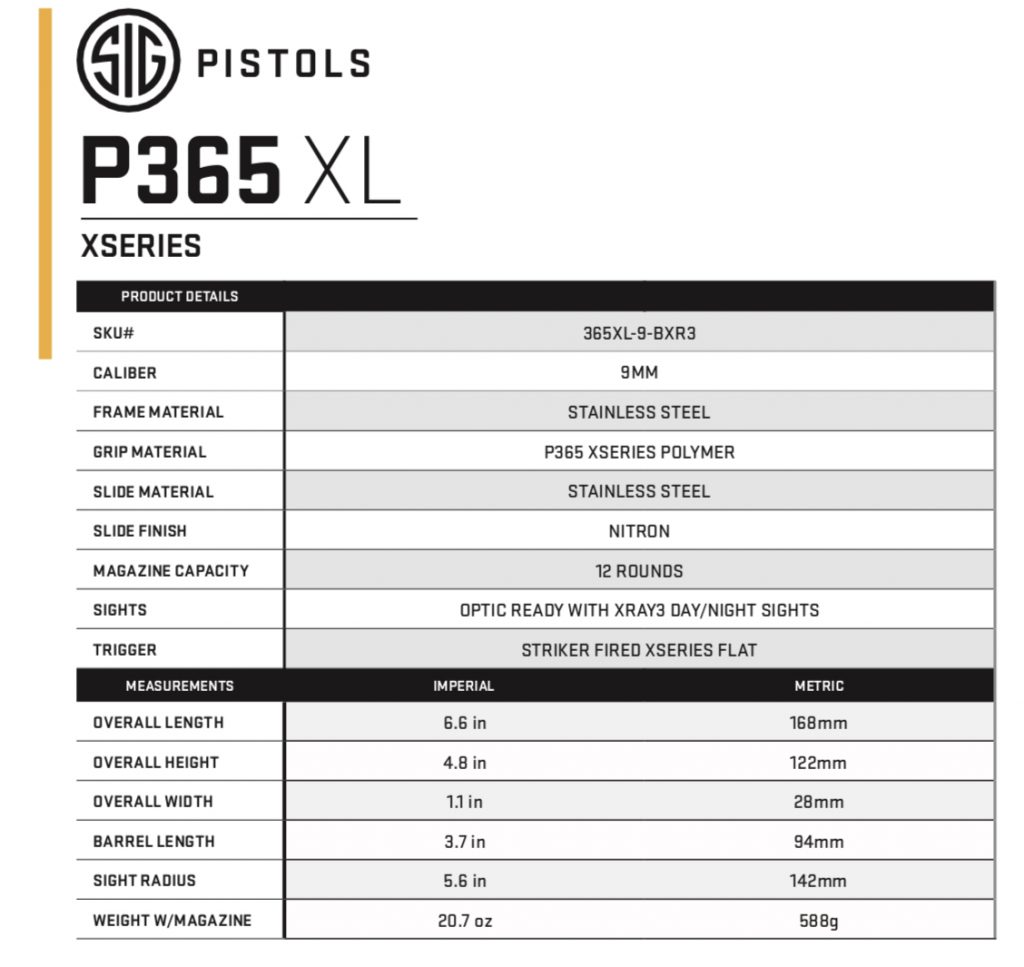 ---
The latest release of the P365 line from Sig Sauer is the Manual Safety version. This is for the shooter that prefers the presence of an external safety mechanism and those that are more comfortable with pocket carry when a manual safety if engaged.
Whatever your reason, Sig Sauer has this new version for you. Located on the left side, the safety lever is in a comfortable position for thumb manipulation to make it safe or off for the fire position. Keep an eye on our website for availability at this link: https://www.topgunsupply.com/sig-sauer-p365-w-safety-9mm-night-sights-nitron-micro-compact.html
You can also sign up for email notification.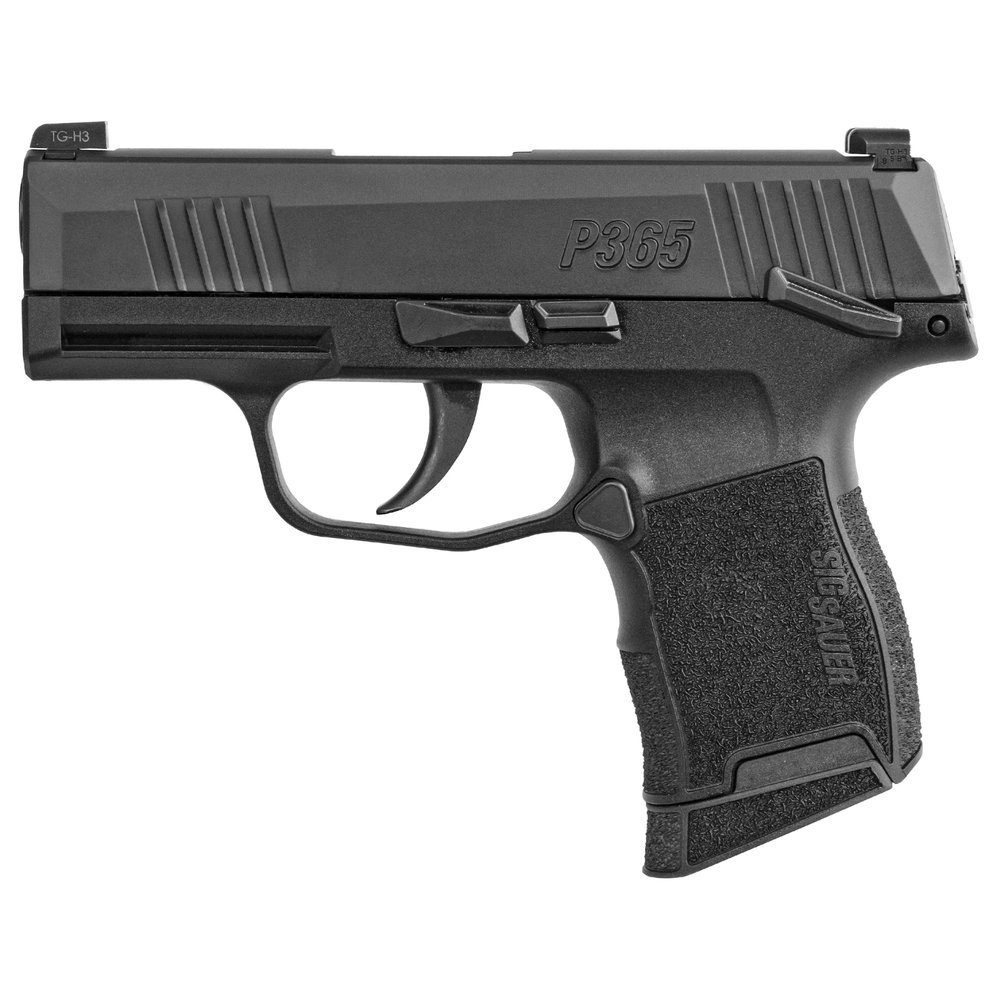 Welcome to Top Gun Supply
Top Gun Supply Offers Parts From Leading Brands
Shop with us for the most popular gun accessories backed by exceptional expertise. Product knowledge is critical in our industry, and we are ready to assist you, from HK parts to gun holsters and from magazine carriers to eye protection. Our customer care staff is here to help gun owners shoot more accurately, use better cleaners and lubricants, and find the best firearms and accessories to meet the mission. Purchase your firearm parts from us and experience outstanding customer service.
Set Your Sights on Quality Guns, Shooting Supplies and Ammunition
Are you a hunter, competition shooter, law enforcement officer or concealed permit holder? Our site puts you on target for superior supplies. Look through our comprehensive range of in-stock parts, ready to ship. In addition to selling tactical AR-15 rifles and top-of-the-line pistols, we stock gun barrels, tactical scopes, guide rods, gun springs, firing pins, connectors, gun parts kits, and an array of other tactical parts. If you want factory replacement and upgrade parts from premier providers, visit us first. Our vast inventory of shooting supplies includes products from manufacturers such as: Glock | Sig Sauer | Wilson Combat. We carry an extensive line of Sig Sauer Gun Parts. You can rely on us for Sig Sauer P320 Parts along with all of the classic P Series pistols.
Our wide selection of firearms supplies and accessories will put reliability into your hands. If you seeking ammo for your next range visit or need to stock up on bulk hollow points, shop our comprehensive selection of ammunition for sale. Before you buy your next firearm, check out our selection of handguns, shotguns and rifles for your best deals. We have excellent prices and stellar customer service making us one of the largest online gun dealers in the country.
We are well known for our sales of high end, custom 1911 pistols from Ed Brown, Les Baer, Nighthawk, Guncrafters, STI and Wilson Combat. Keeping with the 1911 platform, you will also find a great selection of reliable 1911 magazines for sale.
Choosing the right firearms, parts, ammunition and accessories can be a daunting task. Not to worry, however. We understand and will guide you to the best of our ability. Whether you need assistance selecting the right gun belts or the most effective snap caps or Glock magazines, we can help. Just call us today!