Shop by:
Your results are being filtered by:
Remove Filters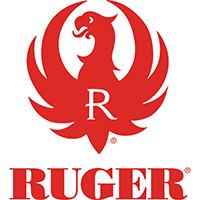 Ruger 10/22 Takedown - .22LR
The 10/22 Takedown features easy, quick separation of the barrel from the action for ease of transportation and storage. Takedown is as simple as locking the bolt back and verifying that the rifle is unloaded, pushing a recessed lever, twisting the subassemblies and pulling them apart. It also has an extended magazine release for the flush-mount, detachable 10-round rotary magazine, and a precision-rifled cold hammer-forged barrel. This model has a threaded barrel capped with an SR-556/Mini-14-style flash suppressor mounted with a 1/2"-28 thread. The combination scope base adapter for both Weaver-style and .22 "tip-off" scope mounts is provided with every rifle. Included is a backpack-style bag, which provides ample storage with extra pockets and magazine pouches.
Ruger 22/45 MKIV, Black 5.5" 22LR
The Ruger Mark IV Rimfire Pistols have the classic look of the Mark III with a simple, one-button takedown for quick and easy field stripping. A recessed button in the back of the frame allows the upper receiver to tilt up and off of the grip frame without the use of tools. The bolt simply slides out of the receiver and the barrel can be properly cleaned from chamber to muzzle. The MKIV includes other significant improvements such as a one-piece grip frame that is precision CNC-machined from a solid piece of aluminum alloy; an ambidextrous manual safety and a redesigned bolt stop for more ergonomic operation. The magazine drops free on release for faster reloads and a redesigned magazine disconnect safety prevents discharge when the magazine has been removed. Internal improvements include changes to the hammer, sear, bolt and firing pin for smoother, more reliable feeding. Specific features vary by model, but the legendary, one-piece barreled receiver and internal cylindrical bolt construction remain the same. The robust design ensures permanent sight-to-barrel alignment and higher accuracy potential than conventional moving-slide designs. Includes two 10-round magazines.
Ruger-57, Black 4.9" 5.7x28mm
Ruger's Ruger-57 pistol features impressive ergonomics which include an easy trigger reach, 1911-style ambidextrous manual safety, robust slide release and reversible magazine release latch.Its through hardened, billet steel slide with lightening cuts is drilled and tapped for easy mounting of optics. Windage and elevation adjustable, serrated rear sight and rapid acquisition fiber optic front sight for fast, accurate shooting. The alloy steel barrel features a black nitride treatment for wear resistance. A textured, ergonomic frame provides a secure and comfortable grip, while the Secure Action fire control combines Ruger's reliable and proven internal hammer with a short, crisp trigger pull and a positive reset. Its inspection port allows for visual confirmation of a loaded or empty chamber; and a Picatinny-style accessory rail is ideal for easy mounting of lights and lasers.