Shop by:
Your results are being filtered by:
Remove Filters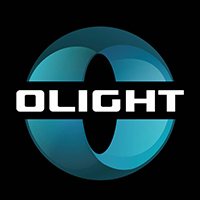 Olight PL Pro Valkyrie - Desert Tan
The PL PRO Valkyrie (PL PRO) is the rechargeable version of the popular PL-2. Powered by a built-in rechargeable battery, the PL PRO delivers two adjustable outputs; 1,500 and 300 lumens. The PL PRO uses a heavy-duty quick attach and release mounting system along with the ambidextrous push-forward/side-press activation switch.
The PL PRO has been upgraded with a lockout mode and a magnetic port that is compatible with the MCC charging cable and remote pressure switch, making it more compatible. With high performance, ease of operation and versatility, the PL PRO redefines Olight PL series light.
Note: The PL-PRO ships in Lockout mode. Before first use, please press and hold both switches at the same time for about two seconds until the brightness increases, indicating it has exited lockout mode.

PL-PRO-VALKYRIE-DT
In stock
$129.95
Olight Baldr Pro - Desert Tan
The BALDR Pro is a professional lighting tool with green laser sight and white LED for installation on equipment. Powered by two CR123A batteries, the max output of the BALDR Pro is 1350 lumens. The cool white LED and TIR lens makes for a robust search light. The center beam of the BALDR Pro is intense and concentrated, also soft and wide when near the ground. The white LED can also be set to 300 lumens of constant lighting. The beam emitted by the green laser is clearly visible during both night and day.
Equipped with adjustable screws; the light can withstand strong impacts and vibrations without loosening after calibration. It's easy to install and detach the light by pressing or loosening the side swing arm. The main body of the product is made of aluminum alloy for extremely high strength and reliability. The BALDR Pro is a high-quality choice for professional users with its excellent ease of use, high brightness and extremely powerful performance.
BALDR-PRO-DT
In stock
$149.95
Olight PL MINI Valkyrie 2 - Desert Tan
The PL-MINI 2 Valkyrie is the world's first compact rechargeable Olight PL series light with an adjustable rail, which the user can adjust to any length making it compatible with most devices. It delivers a maximum output of 600 lumens and a beam distance of 100 meters. With a quick attach and release mounting system, install and removal is accomplished within one second.
The switches are conveniently manipulated by pressing down quickly for constant on/off or hold for momentary-on.
The PL-MINI 2 is powered by a built-in lithium polymer battery, which can be charged through our signature magnetic charging port located at the bottom of the light.
With high compatibility, quick attach/release mounting system, and huge performance; the PL-Mini 2 is perfect for concealed carry.
PL-MINI2-VALKYRIE-2-DT
In stock
$89.95