Shop by:
Your results are being filtered by:
Remove Filters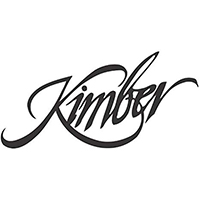 Kimber 1911 Conversion Kit, .22 LR - BLACK
Convert your 1911 to use less expensive .22 ammunition. Fits most 4 inch and 5 inch single stack 1911's with standard non-ramped barrels. Will not fit Taurus PT1911 and may not work on Para-Ordnance GI Expert. Easy installation with no modifications required. Includes slide assembly, barrel, recoil spring assembly and one 10RD magazine.
Kimber Micro 380 Black - 380 ACP
Micro slides are made to the tightest allowable tolerances, with barrels machined from stainless steel for superior resistance to moisture. All Micro frames are shaped from the finest aluminum for integrity and strength. In many respects a miniature 1911, among the most important Micro design advantages is a single action trigger with the kind of short, smooth pull that ensures accuracy and builds confidence. The thumb safety, slide release and magazine release are pure 1911 as well. Standard features include a lowered and flared ejection port for flawless ejection and a beveled magazine well for fast, positive loading. Sights are steel – not plastic – and mounted in machined dovetails for additional integrity. Each Micro includes an extended 7-round magazine.