Shop by:
Your results are being filtered by:
Remove Filters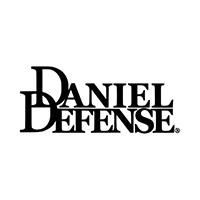 Daniel Defense MK18, 10.3" SBR - Tornado Grey - 5.56mm
Currently in use with USSOCOM, the Daniel Defense MK18 is a lightweight, compact, short barreled rifle equipped with the MK18 rail system featuring the Bolt-Up System which has been rigorously tested prior to fielding by USSOCOM. The 10.3" barrel is the same length in use for the MK18 upper most commonly used for close quarter operations. The MK18 Factory SBR is unmatched in size, weight, and performance. This rifle also comes with the newly designed, rugged and comfortable Daniel Defense Buttstock and Pistol Grip.
LOWER RECEIVER: Mil-Spec with Enhanced Flared Magazine Well and Rear Receiver QD Swivel Attachment Point. CNC Machined of 7075-T6 Aluminum
UPPER RECEIVER: Mil-Spec with Indexing Marks and M4 Feed Ramps. CNC Machined of 7075-T6 Aluminum
BARREL: Chrome Moly Vanadium Steel, Cold Hammer Forged, 1:7 twist, 10.3″ Govt Profile, Chrome Lined, MP tested, and Mil-Spec Heavy Phosphate Coated
GAS SYSTEM: Pinned Low Profile Gas Block CNC Machined of 4140 hardened steel and Mil-Spec Heavy Phosphate Coating, Carbine Length, Direct Impingement
MUZZLE DEVICE: Daniel Defense Flash Suppressor, 17-4 PH Stainless Steel, Salt Bath Nitride Finished
BOLT CARRIER GROUP: M16 Profile, Mil-Spec MP Tested, Chrome Lined, Properly Staked Gas Key
BUFFER: H Buffer
SIGHTS: Sold Separately
HANDGUARD: Daniel Defense MK18 RIS II, CNC Machined of 6061-T6 Aluminum
FINISH: Daniel Defense Tornado Cerakote
02-088-05192
Out of stock
$1961.00