Shop by:
Your results are being filtered by:
Caliber -> 10mm
Color -> Graphite Black
Remove Filters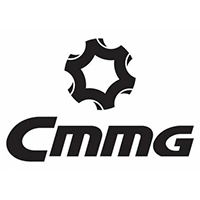 CMMG Banshee 300 10mm Pistol, Graphite Black
The new CMMG Banshee 300 is the featherweight of the lineup. These little guys can be deceiving. Its design gives you the firepower you need in a compact and lightweight platform. From plinking at the range with friends, to competition shooting, to serious personal protection. The Banshee has you covered. 8" 1:16 twist barrel, forged 7075-Tl Aluminum receiver, forged 7075-T6 Aluminum upper, CMMG RML7 M-Lok hand guard, single stage mil-spec trigger and the CMMG RipBrace with 6 position enhanced receiver extension and ambi sling plate. Comes with one 30 round Glock magazine.