Shop by:
Your results are being filtered by:
Remove Filters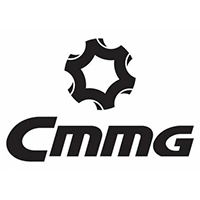 CMMG Banshee 300 9mm Pistol, Burnt Bronze
The new CMMG Banshee 300 is the featherweight of their lineup. These little guys can be deceiving. Its design gives you the firepower you need in a compact and lightweight platform. From plinking at the range with friends, to competition shooting, to serious personal protection. The Banshee has you covered.
Comes with one 33 round Glock magazine.
BARREL: 5″ MT 4140CM SBN, 9mm
MUZZLE: Thread Protector, Threaded ½-28
HAND GUARD: CMMG RML4
FURNITURE: Magpul MOE Pistol Grip, Micro/CQB Rip Brace, Ambi Sling Plate, Ambi Selector, Ambi Charging Handle
RECEIVER: Forged 7075-T6 AL Lower, Forged 7075-T6 AL Upper
TRIGGER: CMMG Single Stage Mil-Spec style trigger
MAGAZINE: Glock 9mm 33 round
WEIGHT: 4lbs 10oz
LENGTH: 18.9″ (Brace Collapsed)