Shop by:
Your results are being filtered by:
Remove Filters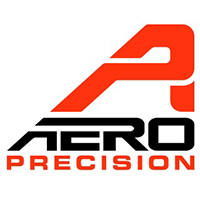 Aero Precision AR15 Stripped Lower Receiver PEW Edition - FDE
PEW AR15 Gen 2 Stripped Lower Receiver features custom "PEW PEW PEW" and "NO PEW" safety selector markings on our popular AR15 lower platform. Machined to mil-spec dimensions, our lowers work with standard AR15 components and ensure the highest quality with a correct component interface.
APAR148019C
Out of stock
$69.99
Aero Precision AR-15 QUANTUM KeyMod Handguard - FDE - 9"
Our Quantum KeyMod Free Float Handguards minimize bulk while providing an adaptive system that is big on features. With multiple mounting options, this affordable, rigid system can adapt to any mission. Machined to exacting dimensions from 6061-T6 aluminum it is the perfect handguard for your next AR15 build.
Are you attaching this handguard to a standard threaded upper receiver? Barrel Nut INCLUDED
Designed to work with our M4E1 Upper Receiver
1pc free float design
Removable 4-slot picatinny rail section for front sight
Built in anti-rotation tabs
7 mounting surfaces for KeyMod accessories
1.78" inside diameter fits most muzzle devices and 1.5" suppressors
Compatible with low profile gas blocks
Made in the USA
APRA400012AS
In stock
$94.99